According to the Bureau of Labor Statistics (BLS), the number of jobs for advanced practice nurses is expected to increase by 45% between 2019 and 2029. Employment among registered nurses is expected to grow more than six times slower than estimated during the same period.
To better understand the number of opportunities opening up for advanced practice nurses, it's important to look at the current medical landscape.
According to the Association of American Medical Colleges, the country will be experiencing a shortage of up to 122,000 physicians by the time we hit 2032.
Meanwhile, the American Association of Colleges of Nursing predicts the nursing shortage will only intensify as Baby Boomers continue to age out of the profession. Individuals looking to pursue this line of work will likely experience ample job opportunities and offers, as the need to fill these vacant positions grows more urgent.
Not only that, the numbers suggest that specialty positions such as nurse anesthetist, nurse midwife, and nurse practitioner will experience more job security, higher salaries and a wider variety of job opportunities over the next ten years than other individuals in health services will experience.
Of course, landing those opportunities revolves around a specific level of nursing education and practice.
START YOUR NURSING CAREER
Earn your degree in Nursing from NEIT and begin your new career path today!
11 Best MSN Jobs in 2023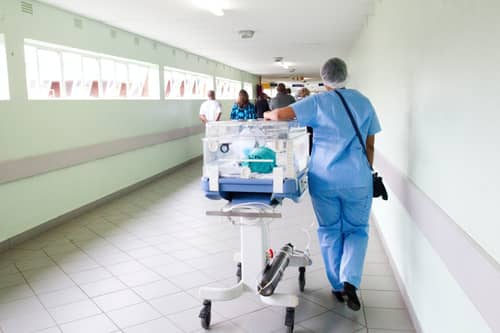 A master's of science in nursing, or an MSN degree, allows individuals with a background in nursing to enjoy a promising career path. These individuals will achieve more advanced positions and work across a wide variety of environments.
An MSN will also afford individuals more responsibility in the workplace, higher entry-level salaries, higher earnings over time, the potential for leadership roles, funding opportunities and more. Check out the article below to learn more about specific career paths a master's degree in nursing can lead to.
Nurse Practitioner
A nurse practitioner is an advanced practice nurse that has earned a master's in nursing as well as additional training and certification. The responsibilities these individuals take on in the workplace exceed those assigned to registered nurses and have more direct contact with patients.
In fact, they are often assigned responsibilities that more closely resemble those a doctor may perform, such as diagnosing and treating acute conditions, ordering diagnostic tests like X-rays or lab work, managing patients and serving as a primary care provider. They also hold prescriptive privileges.
A nurse practitioner is expected to participate in continuing education programs to remain up-to-date on new science and technologies. Typically, a nurse practitioner will work with a specific demographic or within a certain branch of medicine, though a family nurse practitioner is trained to work with people of all ages.
This is the most popular specialization among nurse practitioners. According to the AANP, family nurse practitioners account for more than 64 percent of the nursing field.
Nursing Educator
Nurse educators are trained to teach the nursing curriculum at colleges and universities, helping to train the future nurses of the world. They can land faculty positions at nursing schools as well as teaching hospitals.
These individuals are prepared to transfer their knowledge, experience and skill sets to future and practicing nurses. A nurse educator is also responsible for designing, updating, evaluating and implementing new nursing education curriculums.
The title typically indicates a specific focus on a certain area of nursing, such as pediatric nursing, or psychiatric nursing. Many continue to work as practicing nurses throughout their teaching careers. These individuals are expected to remain up-to-date on the latest nursing trends, methods, developments and computer programs.
Nurse Anesthetist
After receiving a master in nursing, nurse anesthetists are certified and trained to administer anesthesia. They typically work within teams alongside anesthesiologists, surgeons, dentists and other physicians who administer anesthesia.
Nurse anesthetists are also expected to conduct patient evaluations to decide the type and amount of anesthesia they need to use. They must also discuss any existing allergies, health issues, or medications before administering anesthesia to identify all possible risks.
Nurse Midwife
Nurse midwives specialize in reproductive health and childbirth. They attend and assist with births and administer counseling. They also have prescriptive privileges. Nurse midwives must perform annual exams to remain up-to-date on industry knowledge. They must also receive specialized training to treat individuals who experience birth-related complications.
Though the assumption remains that midwives mainly work out of a patient's home, the overwhelming majority attend births occurring in hospitals.
According to the American College of Nurse-Midwives (
ACNM
), about 95 percent of all practicing midwives assist with births in healthcare settings.
Nurse Manager
Many individuals who receive a master's in nursing will assume managerial positions. Nurse managers or directors supervise nurses providing direct patient care. They are the ones who hire, train and oversee nursing staff.
They may also collaborate with doctors on care plans. Managing records is a big part of the job as well. This includes medical histories for patients and employment files for nurses operating under their supervision.
Though they may occasionally assist or advise patients, they are largely responsible for handling more administrative tasks like creating work schedules, managing budgets and handling employment matters including promotions, reviews and discipline.
One of the biggest draws associated with the title revolves around the work schedule. While registered nurses are often expected to work 12-hour shifts, a nurse manager will typically work during more traditional business hours.
Clinical Nurse Specialist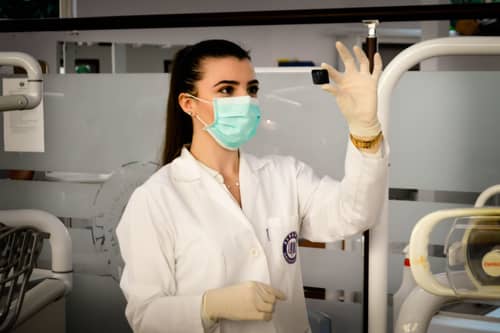 Clinical nurse specialists are advanced practice nurses who have received advanced education and experience within a specialized area of nursing. These areas may be defined by population, setting, disease, type of care, or type of problem. These healthcare professionals diagnose, treat and manage patient populations.
They can also provide additional support and instruction to the nurses responsible for direct patient care. These individuals are also responsible for promoting and facilitating change within their organizations to ensure the use of evidence-based healthcare services.
Research Nurse
Considered an extremely important facet of nursing, these professionals help create, evaluate and perfect medications and treatments for a wide variety of medical problems. They are also in charge of soliciting individuals for clinical research and observation. They must abide by strict protocols and ensure the accuracy of all data collected during this period.
Research nurses will administer medications and perform other treatment procedures during clinical trials. They must carefully monitor their patients during this time, documenting side effects, drug interactions and the efficiency of the medication. All information and data gathered during this period must be compiled into reports for senior researchers and specialists to review.
Nurse Consultant
Nurse consultants use the information obtained during their degree programs to provide medical advice to medical businesses. They serve as subject matter experts in a medical specialty like pediatrics, oncology or public health. They are invited to observe and assess health care delivery systems across institutions and organizations.
Nursing consultants may also be asked to weigh in on individual patient cases and make recommendations for treatment plans.
Forensic Nurse Consultant
Forensic nurse consultants provide patient care to victims of crimes, gather medical evidence and provide expert testimony. They also work as advisors to law enforcement and criminal defense attorneys and as expert court witnesses for prosecutors.
Their cases will typically relate to domestic abuse and other forms of violence. Individuals involved in this emerging field can find work at anti-violence programs, psychiatric institutions, coroners' and medical examiners' offices and correctional facilities.
Nurse Ethicist
Nurse ethicists work to resolve the ethical dilemmas nurses experience when performing their caregiving duties. They mediate the ethical issues that require careful conversation and research. They may also engage in consultation, research, education, and policy development within a healthcare setting or engage in some organizational ethics activities.
Health Informatics Nurse
This specialty revolves around the integration of nursing and information sciences. Individuals in this field must identify, define, manage and communicate data, information, knowledge and wisdom in nursing practice. Nurse informaticists work to develop computer and information systems to better present these concepts.
Technologies that help demonstrate the work they perform include computerized provider order entries and electronic medical records. Patient health hinges on the ability to access the information stored in these systems.
Skills You'll Acquire by Getting Your MSN
An MSN degree will help you master important nursing practices needed for a successful career as a registered nurse. It will also give you the hands-on nursing experience needed to prepare you for work in the field. Beyond this, a nursing degree will provide you with certain skills sure to help you excel in the field.
Communication
It comes as no surprise that communication skills are a must for any practicing nurse. Registered nurses must be able to convey all important patient information to fellow nurses, doctors and anyone else involved in their treatment. They must also be prepared to deliver delicate news to those close to their patient.
Listening
Just as important as the information a nurse delivers is the information they are able to take in. Nurses with a master's degree level of education should be able to conduct conversations that allow patients to comfortably communicate what's ailing and any additional concerns they may have.
Critical Thinking
As a registered nurse, you must be able to identify problems the patient may not be able to identify or before the doctor arrives to provide an official diagnosis. Nursing students will learn to employ these skills even in the midst of chaotic environments.
Computer and Technology
If you're looking into nursing as your career choice, then you must be comfortable working with computers and other available technology. Your nursing program will introduce you to a range of computer operations and healthcare software. These platforms can be used to conduct research, maintain records and more.
Benefits of a Master's Degree in Nursing
Job opportunities are currently on the rise for those with a master's level nursing education.
According to the Bureau of Labor Statistics (BLS), job growth for advanced practice nurses is expected to
increase by 45%
between 2019 and 2029.
Though you may enjoy a perfectly fulfilling degree with an associate's degree, master's degree holders will experience more responsibility on the job and earn more money than those without the same level of education.
An MSN program will also introduce you to high-level career opportunities. The list of positions may fall under the umbrella of health education, health services, healthcare administration, health informatics, healthcare management, pharmacology, communications or elsewhere.
START YOUR NURSING CAREER
Earn your degree in Nursing from NEIT and begin your new career path today!
Potential Drawbacks of Getting Your MSN
While master's degrees in nursing will instill the skills needed to work across a variety of healthcare settings, they are notoriously stressful programs. Students may experience sensations of burnout, feelings of isolation, helplessness and depression. Check with your program to see what resources are available to help in these situations.
Another potential drawback to pursuing an MSN degree revolves around the cost. According to U.S. News & World Report, the cost of a Master of Science in Nursing is typically within the range of $35,000 and $65,000. In comparison, some associate degree programs can cost as little of $6,000.
Individuals who are worried about the amount of money an MSN degree demands should also think about the time commitment involved. When it comes to preparing for a master's in nursing, studying is often considered a full-time job.
Though this pursuit may lead to more earnings down the line, it might require students to step away from full-time working positions.
MSN FAQ
How much does an RN with a master's degree make?
As of 2019, MSN-prepared nurses who go on to become nurse anesthetists, nurse midwives, and nurse practitioners earn an average of $115,800.
What is the best master's degree for nurses?
A master of science in nursing remains your best option if you are interested in a specific type of nursing, like nursing informatics or nurse practitioner, or taking on a managerial role.
Should I get my master's in nursing?
If you are interested in a high-level position in nursing such as a nurse practitioner, nurse educator or clinical nurse specialist, you should pursue a master's in nursing. These positions are also associated with higher earning potential.
What is the value of a master's degree in nursing?
A master's degree in nursing can introduce individuals to leadership roles as well as six-figure salaries. Individuals with less education under their belts will not experience these kinds of opportunities.
How can I get my master's in nursing paid for?
Though not everyone will be so lucky, it is possible to get your master's in nursing paid for. The best ways to finance your MSN degree are through scholarships, grants, student loans, online nursing programs, work-study programs and military participation.
Some employers may help their employees obtain a graduate education by offering scholarships, tuition assistance, or compensation programs.
Earn Your Master's in Nursing at NEIT
Our Master's of Science in Nursing degree prepares students to work effectively in today's complex and highly technological healthcare system. Designed to cater to working nurses, our hybrid MSN degree program combines online learning and classroom experience so that students can emerge as leaders in the field. To learn more about our program, you can fill out this form or call us at 877-603-4159.
Check out some of our other articles to learn more about the nursing school journey: how hard is nursing school and how to deal with nursing school stress